Content type information
The first tab is called information, these information are for admin purposes and won't be directly shown on frontend.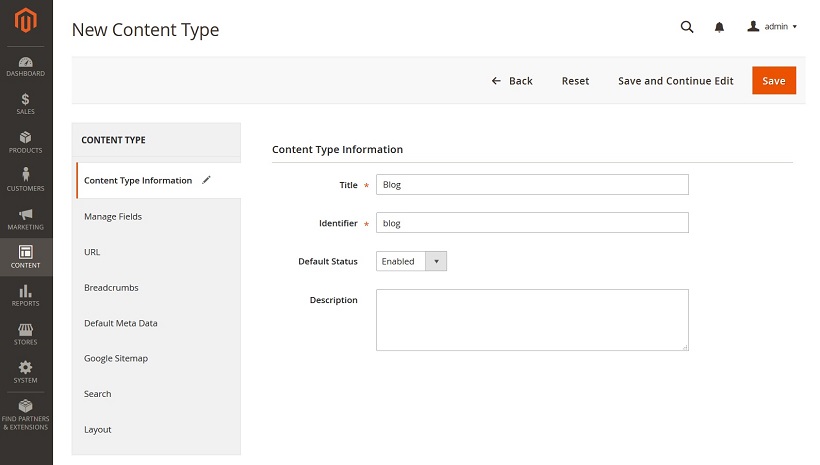 Title: Name of your content. For admin purpose.
Identifier: Unique ID which identify your content type. This key will be used to create list of contents, and is also used for template redefinition.
Description: Description is also used in admin only, this is a reminder text for admin users that define what this content type is used for.