Create a Content List
With ACM 2, you can group content types together in lists.
For example, if you have a content type "article" for a blog, you can create a list of these articles.
Select "Content" in the main menu,
in the Content manager section, select Content Lists,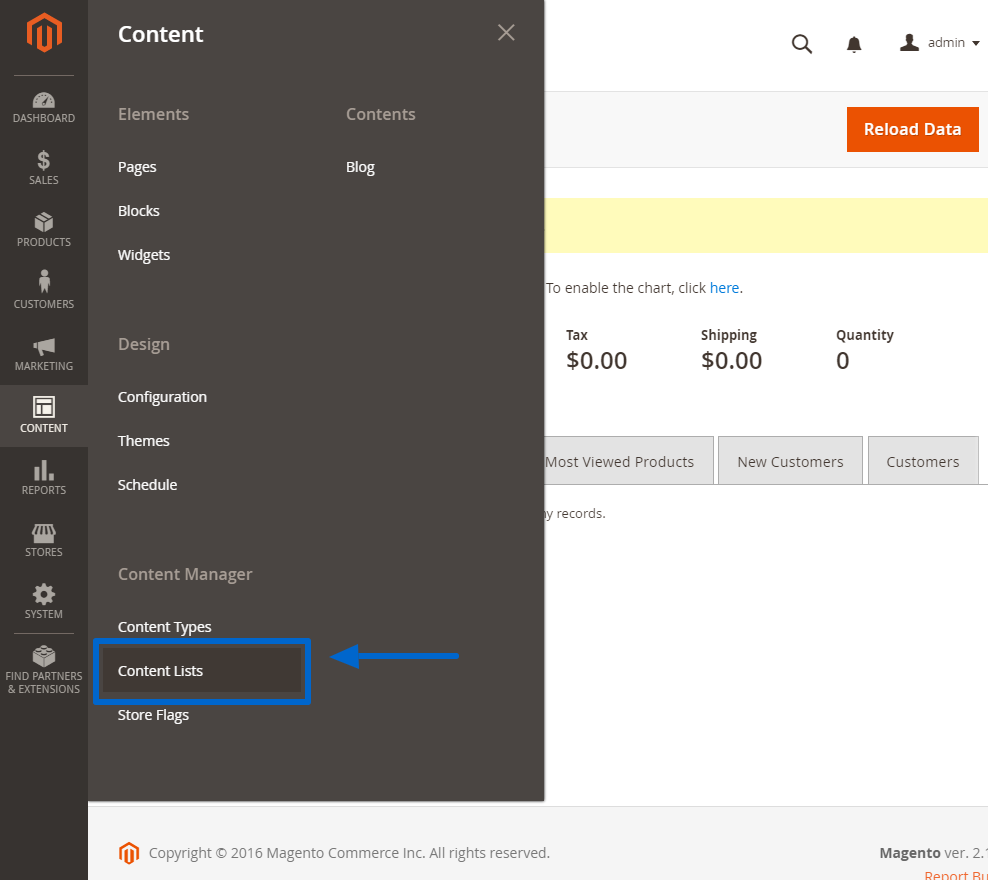 then "Add a content list" to create your page.
→ you need to create a content type first, and different contents elements, in order to list them.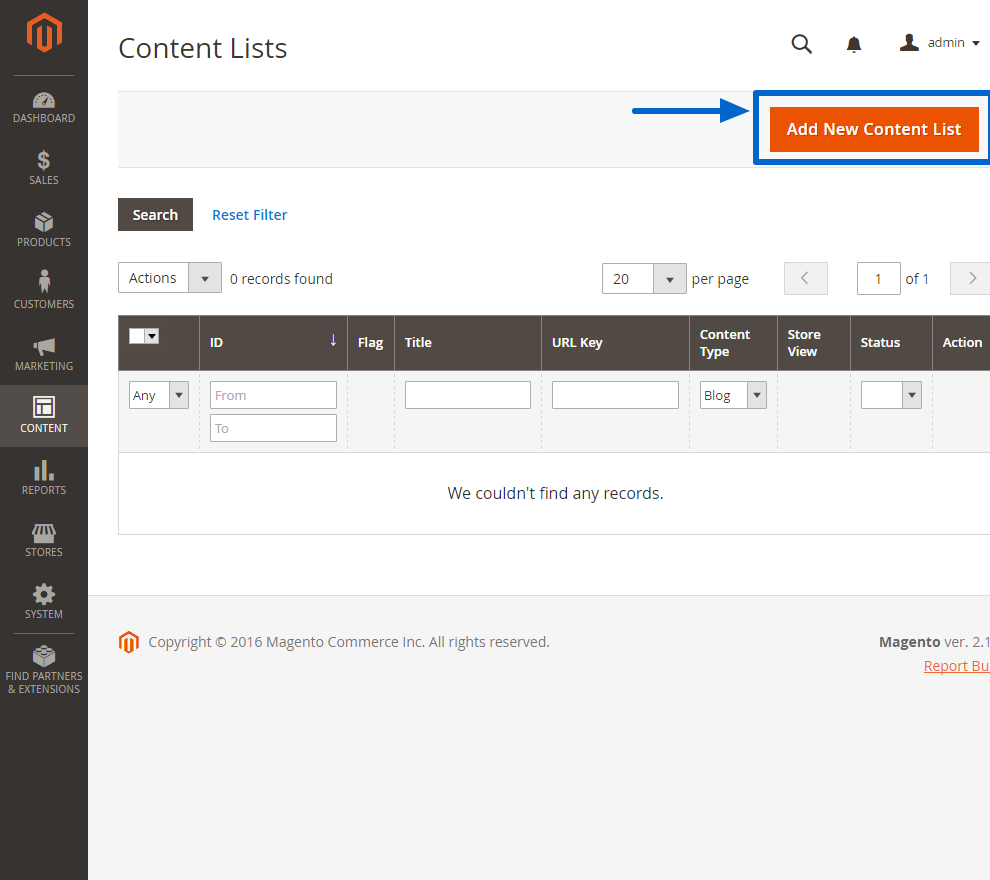 Informations
Here you add general information about the page of your list :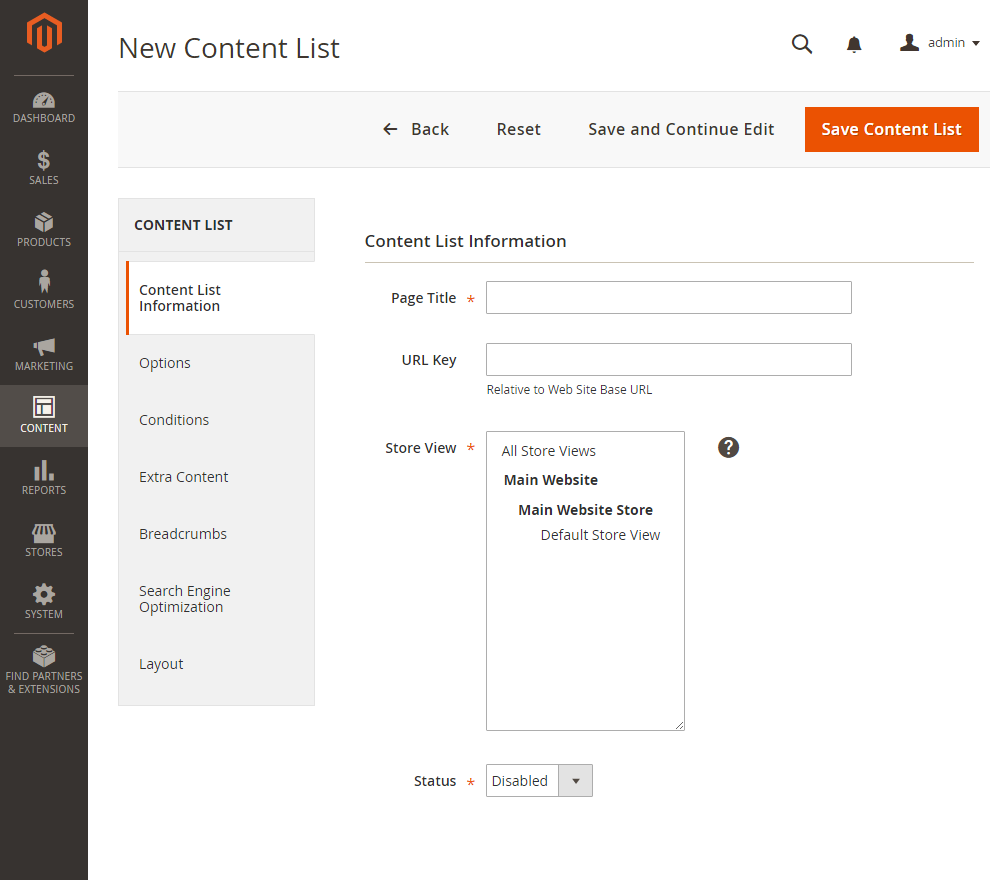 Page title : give a title to your page.
URL Key: you can put the key you want, but if you don't mention any, it will be automatically generated when you save the page
Store view: choose on which storeviews you want this list to appear. If your shop is available in different languages, you can select them all to create one list for each storeview, then you'll be able to manage the translation really easily.
Status: choose enabled to display your list.
If you want to desactivate an existing list, choose disabled and error 404 will be returned.
Options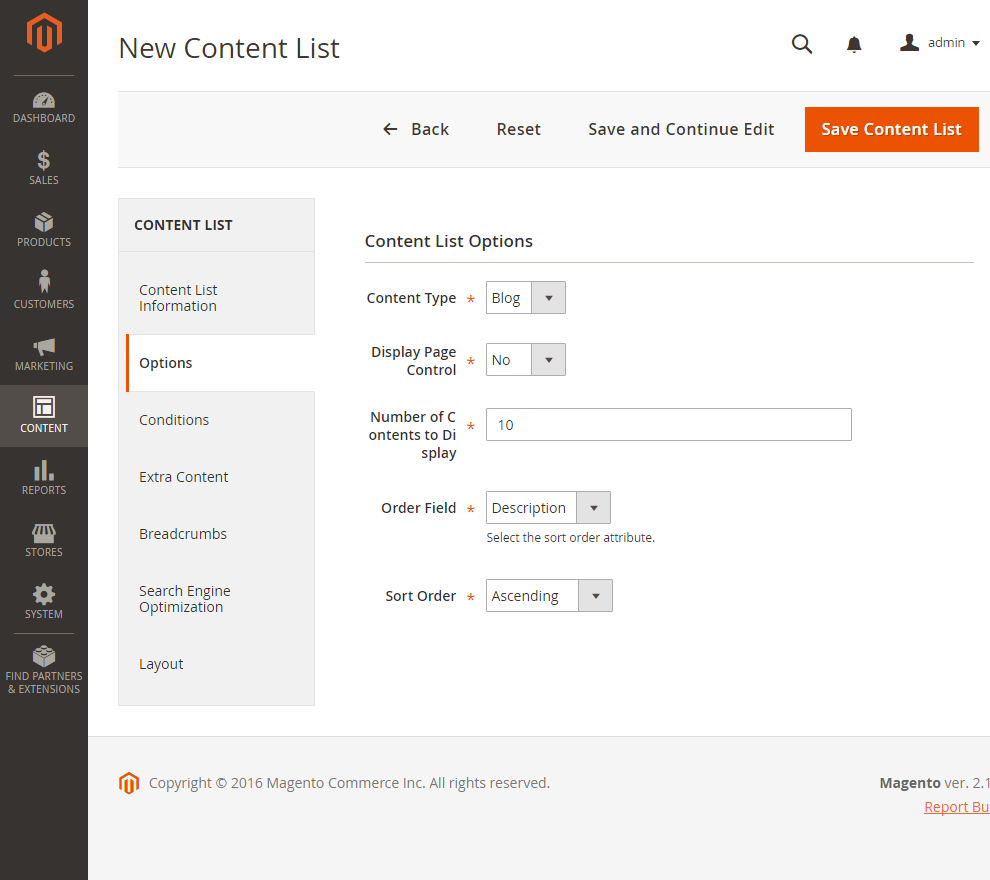 Content type: start with selecting the content type you want to list.
Display page control: If you have a lot of contents to display, activate the pager
Pager position: can be placed on top of the list, at the bottom of the page or both at the same time.
Number of content per page: how many elements of the list do you want per page
Number of Content to Display: if you want to select some of your elements, just put how many of them
Order field: select how do you want to sort your items, by date, author…
Sort order: ascending or descending
Conditions
Use the conditions if you want to display some content depending on their value. For instance :
Extra content
Here you can write a heading prior to the list and another content to display afterwards.
Layout
With ACM2 layout manager, you can easily build advanced customized page layout.
The layout manager will help you to sort and organize the fields you want to place on the content list.
Important: make sure you saved your content list before starting the layout management process.
Layout general: select the general layout of the page, you can select a different one from the rest of your store.
Layout update XML : paste here your XML cod
Content layout: this will be the structure of your list itself
Then select and configure your items to custom your list of content: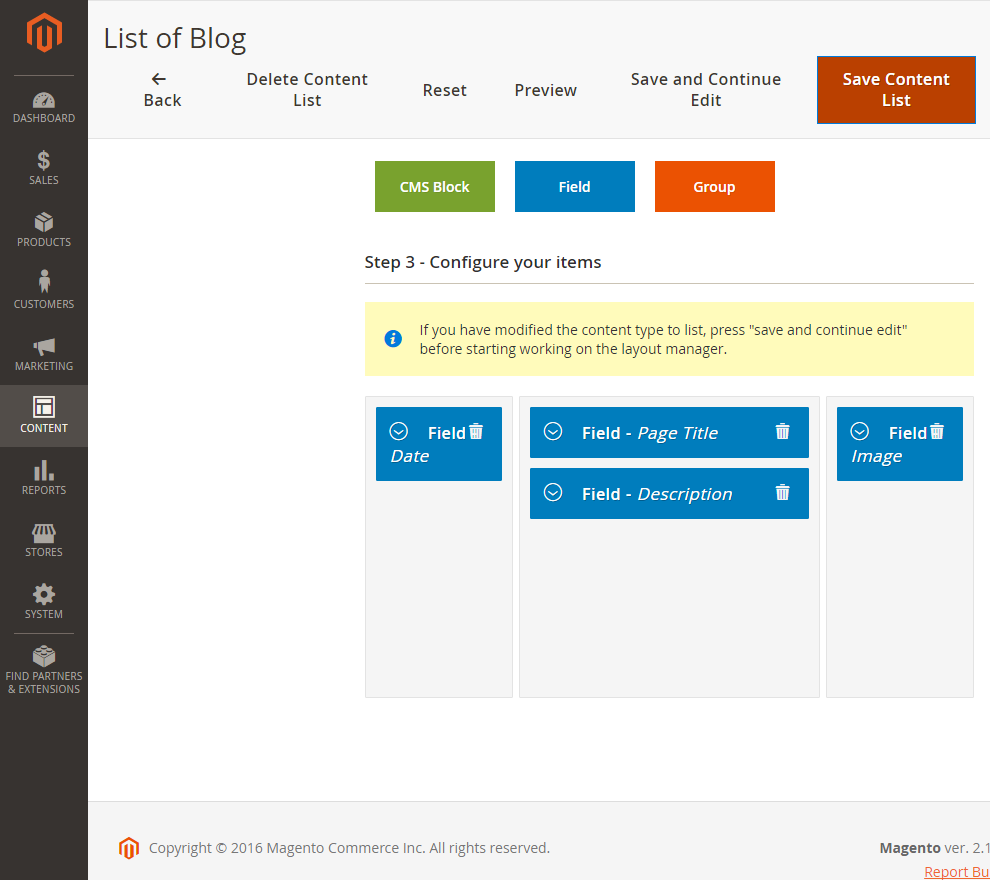 Congratulation, you've just done your first list!